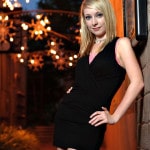 Senior portraits are demanding the experience of professional photography. Schools have begun to seek the best professional photographers because of the personal value of the senior photographs. Since seniors wish to look their best in the picture that defines the success of their high school years, schools have become more interested in top ranked photographers.
The quality of professionally done portraits is acknowledged more today because of future precedent. People wish to look back on their senior portraits and smile. The portrait will be used as a trigger for flashbacks to days in high school. Think about it, when you look into your old high school photo album you tend to reminisce on things you may have done in the past.
Senior pictures are captured memories that last a lifetime. You can always reflect back on your past and find a funny moment or serious situation and laugh about it. It may not have been funny then but now that you are looking back, you laugh at the error in the situation or maybe you laugh at your reaction at a particular point. No matter the reason, senior pictures will be cherished, always.
Since the senior picture is the last image of your high school story, you want the image to be the best. This image is what some people will reflect back to when they discuss old high school crushes, old teammates, comical teachers, and/or lifelong or childhood friends. Some seniors now-a-days come to school with multiple outfits, or they may go to the photography studio to have more scenic or glamorous pictures.
As a senior, this is the most exciting moment of your life, your last year in grade school. You have the opportunity to take your final high school pictures to show everyone that you made it. So enjoy yourself and be proud of your accomplishments. And now the time have come to demonstrate it with memorable, exciting senior portraits.