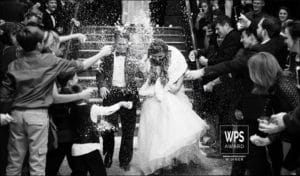 With over 500 weddings delivered, I have put together a few words to describe our wedding photography experience. As I am a wedding photographer, and not a writer, this was more difficult than I thought it would be to write down but probably the most important page on my website!
The Wedding Experience!
So, what is the Wedding Experience? It is best described as how I view my role before, during and after your wedding day. Before your wedding, we are almost always reachable whether it's a phone call, email or text message. We think this is a highly overlooked aspect of the role wedding photographers play – one of being an experienced resource. We know this is likely the first time you've ever planned an event this large, not to mention the pressure of it being your wedding. We schedule regular consultation calls with our clients to help with the planning, discuss wedding vendors, wedding venues, timelines or even a glass of wine. Before the wedding, we are here to answer your common and not so common questions.  My job is to get great wedding photography… but we can't do that without you! As such, we take this as our personal responsibility to help make sure your wedding day plans are, well, going to go as planned. Stress will affect the beautiful photographs we are trying to achieve and we are in the unique position to help you. 
We may be shooting your Bridal Portrait, engagement, family, or any other type of "personal session" before the wedding. Each of these shoots have their own type of energy. It's always unique to the day, time, the client(s) and the type of shoot. I love to use this energy to get photographs specific to you. We rarely do "canned" posing and instead try to take 2 different types of photos; ones that show what you look like and others that show "who you are". We feel it's our duty (and honor) to give the gift of unique wedding & portrait images to our clients and we work hard to match our style with yours.
I welcome every wedding client to use me as a resource. As we have been to many, many weddings, we have an understanding of time lines, conflicts and dependencies and how everything fits together – and what gets affected when changes occur.
Not just wedding photography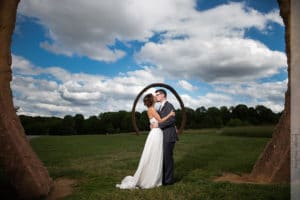 It's our responsibility, of sorts, to be prepared for any unforeseen things that arise on your wedding day. Loose buttons, ripped pants, broken bustles, forgotten flowers, etc. are all things I have directly fixed on the wedding day. Again, as I am your wedding photographer, I see that anything which could affect the mood or energy of your wedding day as my responsibility to help overcome. 
After your wedding is over…
After the wedding…  As you enjoy a well deserved break after your wedding and enjoy time with each other on your honeymoon (or going back to work), I am busy working on your wedding photos. Contrary to popular thought, digital wedding photography has actually increased the amount of time photographers spend on your images. My goal is to have the images to you as quickly as possible but will never compromise the image quality we deliver. There's a saying amongst photographers – "we are only as good as our worst image".
If you are getting a wedding album, the design process starts shortly after we have delivered your images. Another way we help our clients is by doing a "pre-design" for your album. All of our albums are a custom design tailored specifically to you using photos I feel best exemplify your wedding. When you receive the pre-design, you can either approve your album or request changes (It won't hurt or feelings, promise). I do this because I found it it very difficult for my clients to choose a specific number of photos for their album that made sense for us to design. That lead to long delays in the design process which puts us in a backlog of album designs. With pre-designed albums, the "life cycle" of the design and ordering process was cut in half.  With you being able to makes changes, it doesn't impede your ability to have input into the design. I've found it much easier on you when you already have a "base" to work from instead of a blank piece of paper.
This is why I call it an "experience"…  a large part of being a wedding photographer means being there to always serve my clients and their best interests. You don't have to take my word for it though..  here's what they have to say! If you want to learn more about what happens "behind the scenes", here's an interview SLR lounge did with me about "success as a wedding photographer".
As always, if you'd like to learn about our wedding photography, please reach out to us!